By Ravi Goyal, Abhijit Dey, Md. Habibur Rahman, Simona Cavalu et al.
The spread and pandemic of viral diseases are becoming a major threat to public health and a burden on the financial prosperity of communities worldwide. In recent years, SARS-CoV-2 has made a dramatic lifestyle change. This has promoted scientists not to use synthetic anti-virals, such as protease inhibitors, nucleic acid analogs, and other anti-virals, but to
study less toxic anti-viral phytomolecules. An emerging approach includes searching for eco-friendly therapeutic molecules to develop phytopharmaceuticals. This article briefly discusses numerous bioactive molecules that possess anti-viral properties, their mode of action, and possible applications in treating viral diseases, with a special focus on coronavirus and various nano-formulations used as a carrier for the delivery of phytoconstituents for improved bioavailability. Copyright Simona Cavalu et al.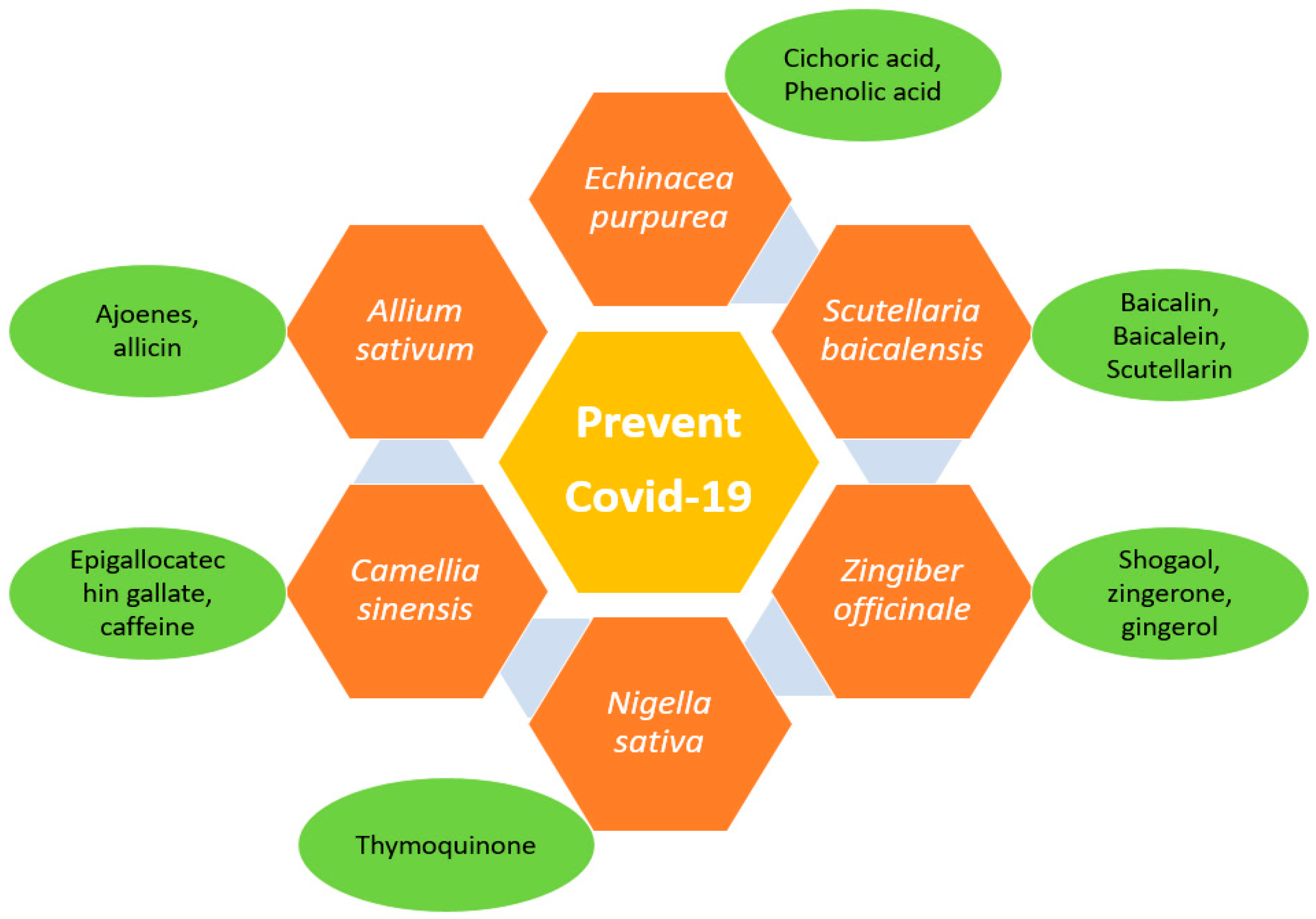 Various delivery systems, such as self-nano emulsifying drug delivery systems (SNEDDS), hydrogels, phytosomes, microspheres, transferases, etc., have been used for the delivery of phytoconstituents with anti-viral potential. These nanoformulations displayed numerous effects, such as improved oral solubility, systemic bioavailability, delayed metabolism, and enhanced therapeutic activity. Copyright Simona Cavalu et al.
Numerous natural products, along with essential oils and herbal constituents isolated from them, are observed to possess the strong potential to fight against viral infections and their discoveries can provide further help in synthesizing derivatives and therapeutic leads. As large research studies in this area are only preliminary, further details of experimentation in characterizing the bioactive constituent, defining the principal mechanisms, as well as evaluating the efficacy and in vivo studies, are encouraged to develop more therapeutically sound anti-viral therapies through natural products. Furthermore, additional studies need to be performed to explore the possibility of developing combination therapies with other natural agents, such as polyherbal nanoformulations with site-specificity, which may help in reducing the risk of developing drug-resistant viruses. Phytopharmaceuticals will continue to play an important role and contribute to novel nanoformulations as a carrier for safe and cost-effective
delivery systems. Copyright Simona Cavalu et al.
Full text available at : https://www.mdpi.com/2079-4991/12/9/1530/htm